Interior Design • Interior Decorating • Color Consultation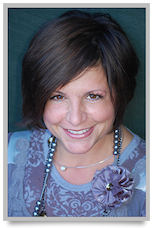 Searching for an experienced interior designer? Hiring an interior designer for your next design project can save you time and money and guarantee your desired result. InDesign Interiors is a full service interior design firm located on the south shore of Massachusetts. Angela Hagerty, Owner and Interior Designer, will work with you to reveal the best interior design solutions for your residence, business, retail or restaurant. InDesign Interiors services Marshfield, Duxbury, Norwell, Hanover, Cohasset, Scituate and surrounding areas. InDesign Interiors – your space…endless possibilities.
The main focus of our interior design company is to design with your ideas in mind. Angela Hagerty, Interior Designer, listens closely to your vision and works with you to provide expert interior design consultation. Angela possesses extensive knowledge of architectural design. She will provide an exclusive "look" that includes; unique design, superior form and function, timely performance, quality management and efficient coordination to maintain your design schedule. Whether your project is contemporary, traditional or transitional; Indesign Interiors has executed countless designs. Share your interior design vision with us and we'll share our unique interior design ideas with you to create the perfect living or working space.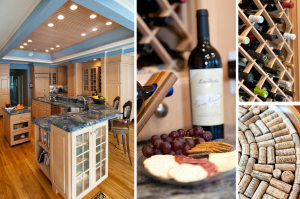 InDesign Interiors • Interior Kitchen and Home Design Project • South Dartmouth, MA
This client desired their ideal kitchen to become an ambiance filled, bright, airy, and spacious inviting room where the entire family could gather. This homeowner with a passion for cooking needed an extremely efficient solution to accommodate two chefs. InDesign Interiors designed and drafted the space with highly functional planning techniques. Selections of eye catching materials and tray soffit lighting was added to achieve their wish list. InDesign Interiors planned this kitchen layout, including tile design, appliances, overall color scheme and all specifications.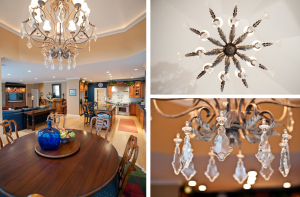 InDesign Interiors • Interior Design and Decorating Project • New Seabury, MA
This client dreamed of having their coastal home away from home as a retreat to relax and gather. InDesign Interiors drafted plans for this space to accommodate an every growing family for years to come. InDesign interiors attention to detail provided space planning options and selections of furniture for large gatherings. InDesign Interiors selected a jewel toned palette with warm cabinetry and furniture tones, custom wall colors reflected in the custom rugs, crystal chandeliers, bronze accessories and leather for an extremely functional coastal living space.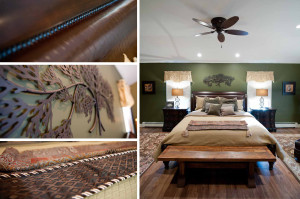 InDesign Interiors • Home Interior Design Remodel Project • Hingham, MA
This client dreamed of a casual elegance master suite with a jewel tone palette. InDesign Interiors designed this on-suite space with incredible interior design flow. This Indesign Interior master bedroom design lead directly to a customized his and hers closet attached to an exquisitely designed lavish master bath. InDesign Interiors provided space planning, floor plans, furniture and lighting design, window treatments and color scheme with overall specifications including flooring materials for the this entire residential interior design remodel.
Contact Us: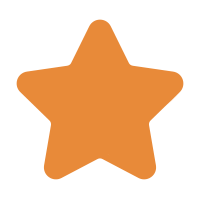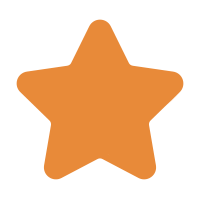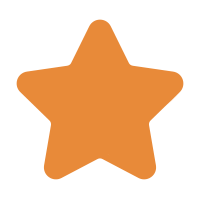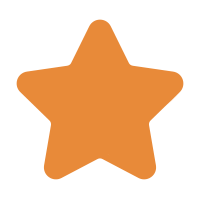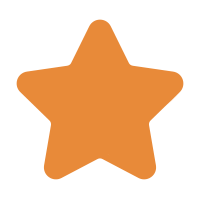 Overall Rating 5
Angela is a very energetic
Angela is a very energetic designer with GREAT ideas!
She takes her time listening to her clients and the visions they have.
Angela makes herself available on a moment's notice to assist her clients with questions, selecting materials, face to face meetings, etc.
I highly recommend Angela for any future project you wish to have complete!
Jeff
Angela has saved me time
Angela has saved me time and money! My husband questioned hiring someone for even small projects but as a busy mom of 4 kids, I didn't have the time to research and shop for the best deals. She helped me pick paint colors, find furniture, accessories and lighting fixtures and put me in touch with contractors for bigger projects. Her knowledge of the area and knowing where to shop was essential. Through her help, I pulled together my new home faster than I ever thought I would – and if I did it on my own I know I would not be as happy and I would have ended up spending more than I would have liked!
Regan Flaherty
I have been lucky enough
I have been lucky enough to work with Angela on multiple occasions. She has an amazing eye for interior design, home decor and accessories. On each project, she was able to incorporate our ideas and make them even better. She is creative and stylish, professional and honest. I look forward to our next project together!
Karen
Angela is AMAZING!
Angela is AMAZING! She helped us out immensely on our 1st floor remodel. Her eye for detail is laser sharp. She identified flaws in my contractors design that would have been a huge problem if the planned project proceeded. My job is progressing well thanks to her changes and I am anxious to get final design input from Angela. I highly recommend her with no reservations.
Mary Rediess
My wife and I decided
My wife and I decided to have our three bathrooms renovated and little did we know how hard it is to get it right. Instead of hiring an interior designer at the start of the project, we began the process on our own and we stumbled in many ways. Hiring Angela was a life saver for us and with her leading the way we now have the most beautiful bathrooms. She is a tremendous listener and integrated our passion and interests to her experience and knowledge. She designed the space so that both upstairs bathrooms are much bigger without losing storage and closet space. Our master bathroom has a big beautiful tiled shower, heated floors and an attached closet for my wife and I . She has a robust network and helped us find a glass company for our bathrooms and a stone company for our master bathroom. Our countertops are so beautiful. She directed us to a tile company and helped us select beautiful tile for the hall and master bathroom. We went with her to pick the fixtures, toilets, vanities, tile, etc. She has relationships with many companies and she was able to get what we wanted at a reduced prize. Angela was crucial in making sure that the contractors did quality work and on time. She is like an architect and has a deep understanding when it comes to codes, quality materials and quality construction. She made sure that the work was done on time and held others in the process accountable. When we left for Florida to visit my mother, Angela was determined to have everything completed before our return. She came to our house and observed the work and provided feedback in order to make sure that things were done the right way. She also helped us get a contractor to transform our floors from carpet to wood and they look great!!! We will continue to work with Angela in the future as we continue to improve our home. It is great as homeowners to have her as a partner in this work. I highly recommend Angela Hagerty and indesign interiors. Eileen and I have been very fortunate that Angela came along to help us throughout this journey
Elliot Stern
Angela is a hardworking professional
Angela is a hardworking professional interior decorator, She is very cheerful and passionate about her work and thats how she`s making real change in the industry, she`s very creative and bold towards her spectaculars ideas about interior designing, I'll definitely recommend her.
Noor
I have worked with Angela
I have worked with Angela on a few projects fabricating decorative home décor for her clients. I find her very easy and fun to work with. I have worked with other designers and know that her work is very high quality as she puts lots of time, energy and expertise into her designs. Her work is fabulous!
Marie Kurmin
Angela was a tremendous resource
Angela was a tremendous resource in helping with the planning and design of my new kitchen. Easy to work with and flexible. She would always come up with good options or recommendations on how to make my kitchen fit my personality while still be functional.
Joe Mellia
Angela is great to work
Angela is great to work with. She is down to earth .
She is a great listener
Creative- helpful and practical ideas
She is patient- ( it takes a while for me to make a decision)
Readily available – has come onsite several times
Great communicator!
Linda St. Croix
Angela made such a difference
Angela made such a difference in our home. Her ideas have made a lasting positive impact on our daily lives. I highly recommend her. She is professional, reliable and a pleasure to work with. I am so happy we had her!!!
Karen Carroll
Angela is amazing. I needed
Angela is amazing. I needed someone to help me furnish and decorate our new home within a budget and she was super helpful, attentive, and knew where to spend and where to save. It all seemed overwhelming for me but Angela helped me focus and made the process far more efficient. She listened to what we wanted in terms of style and made it come to life. I couldn't have done it without her.
Cindy M
Very friendly and easy to
Very friendly and easy to talk to. Gave me great ideas!!
Mary Hatch
I have worked with Angela
I have worked with Angela as a colleague for 10 years. Angela's creative problem solving in interior design is outstanding. Angela works hard at her craft, always on the cutting edge of interior fashion.
Interior Design requires an incredibly broad knowledge, not just training in surfaces and line, color and texture but a truly comprehensive knowledge of architecture, construction processes, building materials and most importantly, people. Communicating with clients and translating that to all of the many personalities involved in a project with the end result meeting and exceeding her clients' expectations.
Angela stands out in her expertise for all of the above!
Barry Lane