Kitchen & Bath Design
Kitchen Design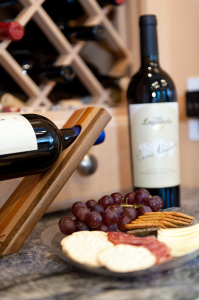 InDesign Interiors is a full service interior design firm with a wide range of experience. We can help you with all phases of new kitchen and bath construction, remodeling and even countertop replacements with minimal updates. Working with us at InDesign will give you peace of mind knowing you are working with our experienced and trustworthy design professionals. We have already achieved countless kitchen and bath design successes for homeowners and businesses in the South Shore-Hingham, Duxbury, Marshfield, Plymouth, Scituate and down to Chatham just to name a few.
We provide superior craftsmanship, attention to detail and have clear communication with you as the consumer. Since kitchen and bath design have become such an essential part of a homes personality, many new and sophisticated architectural elements have been developed to simplify and enrich our lives. InDesign Interiors handles all the coordination using an array of products such as:
Factory built cabinetry
Custom selection of appliances
Porcelain, ceramic or marble tiling
Stainless steel to brass or bronze faucets
Eco-friendly toilets and sinks
Wood, tile, marble or vinyl flooring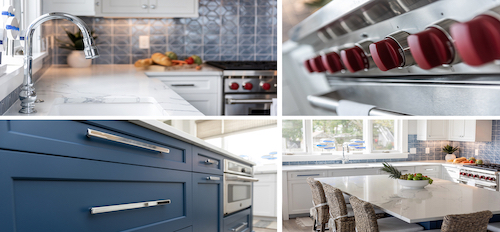 Nothing is out of reach for your kitchen and bath design with InDesign Interiors. Ultimately, our guidance ensures you quality and a beautiful coordinated look with highly functional space that you will love. Working with InDesign Interiors initially saves you time, money and guarantees the successful outcome of your dream kitchen and bath design.
InDesign Interiors knows that kitchens have become a focal point of interior design. In years past, kitchens were merely seen as a place to prepare food that would later be served in a dining room. InDesign Interiors knows that this space is where everyone gathers. The kitchen is where everyone gets excited about a delicious dish served and enjoyed in presence of family and friends. Our goal is to not only to help you with the design process but to make it easy and enjoyable for you. InDesign Interiors develops a kitchen design plan that centers around the interaction between the cook and other family members and guests.
Bath Design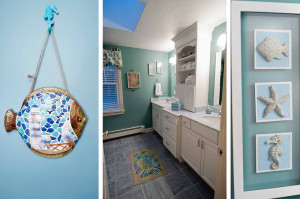 InDesign Interiors recognizes that bathroom design has become one of the most important aspects of a homes design concept. In the past, a bathroom remodel often consisted of replacing a stand up shower with a tub or updating the sink to a more modern concept. In today's world, the bathroom needs to be both aesthetically pleasing and functional. Bathrooms are a personal space.
We design bathrooms with both efficient solutions and a unique expression. 
Older bathrooms tend to be small and cramped. InDesign Interiors can remodel your existing bath to create a more organized and functional space. Clients often think they cannot create new space in the existing bathroom. We provide you with a wide range of possibilities for storage and space that will more fully utilize your current bath.
If it's new construction, we'll guide you through the endless possibilities. InDesign Interiors asks specific questions to determine the best possible use of the space for an individual, couple or family. A child's bathroom is going to require different needs than that of a master bath, as does a powder room close to a kitchen. Together our collaborative approach will determine your space needs and desired style to create your final bath design.
Bathrooms need to be multi functional. Incorporating storage into the footprint of a bathroom can take shape in many ways. We work with our clients to find what type of storage; shelves, racks, organizers, wall niches, and space organizers appeal to you. Additionally, we walk you through the numerous countertop choices. Whether you desire granite, marble, natural stone, quartz, tile, or glass InDesign Interiors will assist in the choice that best satisfies your functional needs and vision.
Vanities choices take much consideration. Finding the right type of vanity will go a long way in satisfying your comfort and needs. Height, width, storage and surface all are considerations. With a vast selection of styles available, InDesign Interiors will sift through conventional cabinetry, furniture style vanities, integral or vessel sinks to even incorporating an antique or treasure piece.
InDesign Interiors can help you whether it is completing a bathroom remodel/update or new construction. We have ideas and innovations to create a beautiful bathroom space specifically for you. Tell us your desires and we'll make it possible.